Awards + Nominations
2021
Nominated German Film Award for HOME
2019
Nominated International Cinematographers Film Festival Manaki Brothers for LARA
2017
German Television Award for BABYLON BERLIN
Nominated Camerimage Jury Award Best Pilot for BABYLON BERLIN
2015
Nominated Camerimage Jury Award Best Pilot for SENSE8
2013
German Camera Honorary Award
German Film Award for CLOUD ATLAS shared with Jon Toll,ASC
2012
Nominated Golden Frog Camerimage for CLOUD ATLAS
2011
Nominated Golden Frog Camerimage for 3
2007
German Film Award for PERFUME THE STORY OF A MURDERER
European Film Award for PERFUME THE STORY OF A MURDERER
2006
Golden Frog Camerimage for Camera-Director Duo shared with Tom Tykwer
2003
German Critic Award for HEAVEN
2002
Nominated European Film Award for HEAVEN
Nominated German Camera Award for HEAVEN
Marburg Camera Award 2002
2001
Nominated European Film Award for THE PRINCESS AND THE WARRIOR
Nominated German Camera Award for THE PRINCESS AND THE WARRIOR
2000
Special Jury Award Brothers Manaki International Film Festival for RUN LOLA RUN
Sven Nykvist Cinematography Award
Nominated Golden Frog Camerimage for THE PRINCESS AND THE WARRIOR
Chlotrudis Award für RUN LOLA RUN
1999
Nominated German Camera Award for WINTER SLEEPERS
German Film Award for RUN LOLA RUN
1998
German Film Award for WINTER SLEEPERS and TRAINS N ROSES
Nominated Golden Frog Camerimage for RUN LOLA RUN
1995
Students Award Brothers Manaki International Film Festival for DEADLY MARIA
1994
German Camera Award for DEADLY MARIA
Frank is professionally known for his long-standing collaborations with movie director, Tom Tykwer. They met, aged 24, at a Berlin arthouse movie theatre that Frank frequented and where Tykwer worked.
Pretty soon they had collaborated together on Tykwer's debut film, the captivating but eerie DEADLY MARIA (1993), the cult classic RUN LOLA RUN (1998), HEAVEN (2002) starring Cate Blanchett and the period piece and box office hit PERFUME – The STORY OF A MURDERER (2006) for which Frank was awarded both the German film award and the European Film Award for Best Cinematography. Frank shot Tykwer's THE INTERNATIONAL (2009) a thriller starring Naomi Watts and Clive Owen; THREE (2010) a German film and A HOLOGRAM FOR A KING (2015) starring Tom Hanks and CLOUD ATLAS (2012) which was directed by Tykwer and the Wachowski siblings. Frank shared equal billing with renowned U.S. cinematographer, John Toll. Together they won the 2013 German Film Award for Best Cinematography, making Frank a four-time recipient of Germany's most important film award.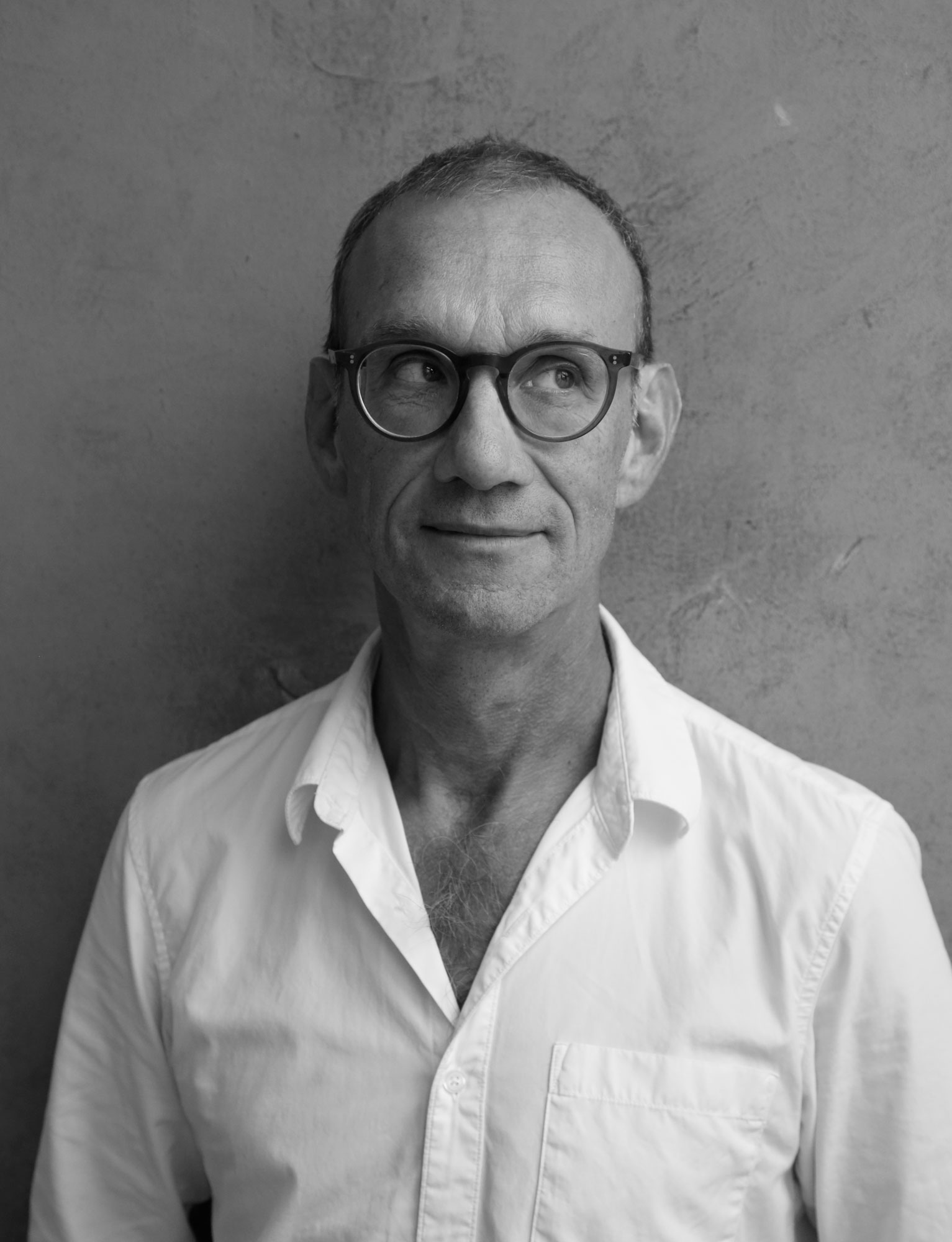 He worked with directors: Jan-Ole Gerster on LARA (2017); Sebastian Schipper's debut GIGANTIC (1999) and teamed up with actress-turned-director, Franka Potente, for her critically acclaimed debut HOME (2020) shot in LA and starring Kathy Bates, Jake McLaughling and Aisling Francoisi.
Frank was the DoP for the Netflix series SENSE 8 (2015) directed by Tykwer and The Wachowskis and for the Netflix series BABYLON BERLIN (2017) Tykwer's German language, international smash hit thriller - currently running in its 4th season.
He has filmed several documentary features: Sönke Wortmanns A SUMMER´S FAIRYTALE (2006), a behind the scenes documentary about the German National Men's Soccer Team in the 2006 World Cup; Romuald Kamakar's IF I THINK OF GERMANY BY NIGHT (2017) a feature doc about the 90s German Techno Scene; and Annekatrin Hendel's ANDERSON (2013), a documentary about the life of East German author – and, secret police informer – Sascha Anderson.
And also worked on variety of high-end commercials with directors Ralf Schmerberg, Markus Walter, Dante Ariola, Stian Smestad for brands such as Adidas, Apple, BMW, Porsche, Mini, Nintendo and Samsung.
Frank Griebe is a member of the German Film Academy, European Film Academy, and since 2016, also a member of the Academy of Motion Picture Arts and Science.